Have you ever asked your fans to do something for you, say change their status update?
Well,this week the Goszip Mall fan page asked that each of their fan's change their profile picture to a sassy pair of open toe shoes to celebrate that spring is quickly approaching. Then later in the week they sent out a "fan" update (e-mail) asking the fans to change their status updates to "I want you to come and ____ with me." To see what response's they would get. Now keep in mind, all of the Fashionista's who are fans of Goszip Mall were aware that the blank space was to be filled with the word "shop" but it was great to see the responses on the pages of the Fashionista's who are fans of Goszip Mall, when they shared the status updates with their friends.
These two social experiments were opportunities to increase the fan base and fan interaction of the Goszip Mall fan. The owners of the Goszip Mall fan page were able to gauge the initial success of these posting by looking to see how many of their fans changed their profile pictures for the day to a picture of sassy open toe shoes. Not to mention they were able to go to the facebook insight report and check the increase in unique page views and the increase in fans. They used the same tools to gauge the success of the status update challenge as well.
With each of those one day experiments the Goszip Mall fan page saw a 5% increase in fan page interaction. Not to mention on both days they added 10 new members to their page. I am sure that after their small success in engaging their fans last week the management team at Goszip Mall will run more of these types of marketing initiatives until the find the right one that takes them viral!
So what catchy things can you come up with this upcoming week that will get your "fans/friends/followers" interacting with you on the Social Web? Give it a try and come back & tell me all about it!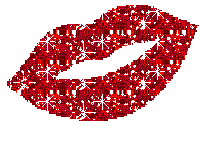 the Social Mobile Media Marketing Diva ;-)